Saturday, 16 October 2010
Tangled
I just caught this trailer while watching Glee (which is utterly brilliant this season). I want to see Tangled so much. It looks very cute.
Plus, it features the voice of Zachury Levi! I adore Zachury Levi! Seriously if I was going to have a fake boyfriend Zachury Levi would be it. Or rather Chuck would be. He is just adorable in Chuck! In Good Guy V Bad Boy, I'm generally on the good guy side with the odd exception.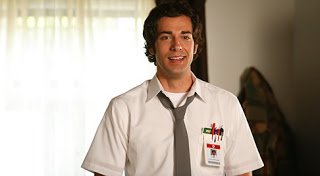 Aw, too cute.
This blog might be improved greatly by a weekly Zachary Levi post, don't you think?
Plus, I always think of him when I imagine one of the characters in Emma, which is fun, even though he's older and taller.
Posted by

Alexa
at 19:00