Tuesday, 23 March 2010
Or delurk for the library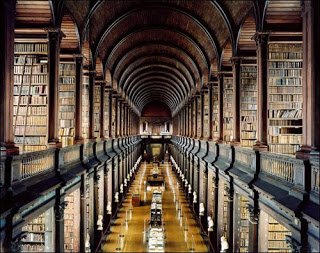 The Challenge
For every comment
er
on this post between now and midnight, 27th March 2010
, I will donate 50 cents
to my local library: District of Columbia Public Library
http://www.dclibrary.org/donate
, up to an amount of $30
.
How easy could it be? You comment, I cough up the money, the library gets a gift!
If you don't know what to say in your comm
ent, "I love libraries" will do.
Note that my pledge is "per commenter"—so if
a single person
leave
s
50 comments, that still only counts once! But you can do more by s
pread
ing
the word …
please
link to this post,
tweet about it,
and
send your friends here so they can comment and raise more money.
If you're moved to make a flat-fee donation to your library, or to start your own challenge, you are quite welcome, and please leave that information in the comments.
F
or a complete list of participating bloggers (and to visit other sites where you can help libraries just by leaving a comment!) visit the writerjenn blog at
http://writerjenn.livejournal.com/
Why I'm participating.
When I was little we went to the library every week. To enter the childrens area you had to pass through a red arch. It was just a simple bit of cardboard but back then it seemed the gateway to another kingdom, where they had books! So many books. I'd happily have stayed in the childrens area all Saturday afternoon.
As I got older, I stopped going to the library. I could afford to buy the books I wanted and the library close to me had a dingy, run down air.
I just started using the library again, this year. The run a huge variety of, free childrens activities, which helps fill up are day. I'm also borrowed a huge amount of wonderful books from there too.
When I saw Jennifer Hubbard, author of The Secret Year, was running the library loving blog challenge, I had to join in. I want to give something back to the library. Even though I can't give much I figure ever little helps, right?
I hope today you'll leave a comment, even if you don't usually. Thanks for your help.


NB. That's not my library, it's Trinty College but isn't it beautiful?
Posted by

Alexa
at 08:10