Thursday, 3 November 2011
Five Books!
I saw this meme over at
Angieville
and then again at
InkCrush
and thought it looked fun. So here we go.
1) Book I am currently reading
The Scorpio Races by Maggie Stiefvater
Ah this book, this book! I adore it. I am forcing myself to go slowly because I just can't bare to rush such gorgeous evocative writing, but I am also desperate to get to the end to see what happeneds (and seriously what is going to happen? I have no idea). The perfect combination, right?
2) Last book I finished.
Liesl and Po by Lauren Oliver
A lovely, sweet, sad ghost story.
3) Next book I want to read
Tie between The Daughter of Smoke and Bone by Laini Taylor and Crossed by Ally Condie
4) Last book I bought
Katie in London by James Mayhew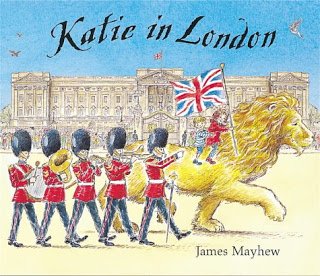 Following a trip up to London my son became obsessed with Big Ben and the London Eye. It's surprisingly hard to find book featuring them. This one is gorgeous though and involves one of the Trafalgar Square lions coming to life (now there's an idea NaNoers!)
5) Last book I was given
My lovely Mum gave me the deluxe penguin edition of Jane Eyre by Charlotte Bronte. It's so pretty.
If you take part let me know, I'd love to see what you're reading.
Posted by

Alexa
at 14:43