Thursday, 19 November 2009
Cover Wars The Hunger Games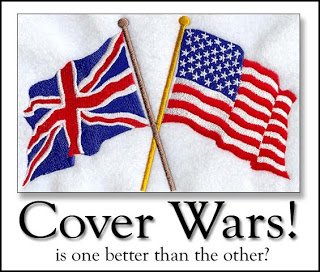 The Book
The Hunger Games by Suzanne Collins
The Covers
The US
The UK
Thoughts on the USA
This cover has really grown on me, perhaps because I see it whenever I go into a book store. I love the Mockingjay, and the way they have kept the theme going for Catching Fire. It ties in really well with what the book is about.
The simple logo and block lettering really stand out when this book is displayed alongside others. I'd definitely pick it up.
Thoughts on the UK
This isn't at all how I imagine Katniss and I'm pretty sure it's not at all how she'd dress either. If I saw this one on in a shop (and had been living in a cave and hadn't heard how wonderful it is) I wouldn't pick it up. I'd dismiss it as a sci-fi book. Also, for some reason, it says boys book to me. Which shouldn't stop me buying it because I've read some brilliant books about and aimed at boys, but it would, unless it had been recommend.
The Winner
USA! For a classic cover, can't wait to see the third one or read it.
UK 3
USA 2
Which do you prefer and why?
Posted by

Alexa
at 12:00